The PSO has great and easy ways for Scottsdale Prep families to help provide funding for student activities, campus enhancements such as the Tech Lab.
If your family shops at any of the following Fry's, Scrip/Gift Cards or Amazon online, follow the directions below for your favorite store and you can easily help the PSO raise funds for our school.
Help earn back to the SPA PSO. Click on the link to setup your Amazon Smile donation to SPA and automatically support our school. Always use the link and there is no code to enter!
Do you buy holiday cards or gifts through SHUTTERFLY or TINY PRINTS?  If you do, Shutterfly and Tiny Prints will give SPA 8% back on all orders placed through SPAPSO.ShutterflyStorefront.com all year long! Prices are the same if you were not using our affiliate link and you can still use coupons, but the school gets 8% from your order!
Clipping box tops will be phasing out over the next year and it will turn into an all online process. Physical box tops will still appear on products, so continue to clip but be aware of the new process on products indicating to SCAN for Boxtops that are out in stores now. Every household will need to download the Boxtops app from either the Apple App store or Google Play, search for BoxTops for Education, and set up an account under Scottsdale Prep. With the app, you will scan your store receipt and the app will do the rest to find the eligible products. Scanning boxes will be marked clearly. The apps will include all the details. If you have any questions, please contact Brenda Kimery, SPA Boxtops Coordinator at boxtops@spapso.org.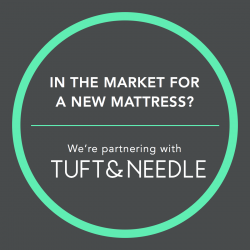 In the market for a new mattress?  We've partnered with Tuft & Needle to raise money for our students.  SPA receives 25% of the purchase price if you shop through our link.
Each quarter Fry's donates up to $500,000 to local organizations based upon the shopping that you do every day.  Once you link your Shopper Card to Scottsdale Preparatory Academy PSO (Organization Number: MD019), all you have to do is swipe your Card each time you shop at Fry's.
Selecting our school is as simple as updating the Fry's Community Rewards selection on your digital account.
Sign in to your digital account.Search for our organization here.
Enter Scottsdale Preparatory Academy PSO or our organization number MD019.
Select our organization from the list and click "Save".
Within 7 to 10 business days of successfully enrolling your Fry's Shopper Card, you will see at the bottom of your Fry's receipt:
SCRIP is a gift-card fundraising program to help support SPA while you shop! This program can also help you raise money for your student's senior trip when your student is a senior. Click here to see the Shop with Scrip retailers. Contact giftcards@spapso.org for more info.
Any questions about the shopper program, please Contact shopperprograms@spapso.org