The PSO has great and easy ways for Scottsdale Prep families to help provide funding for student activities and campus enhancements such as the Tech Lab.
Below are a variety of shopper reward programs.  Just follow the links and you can easily help the PSO raise funds for our school.
---
Buy physical gift cards at over 750 brands and Scrip will donate up to 20% to SPA.  Watch the Spartan Weekly Update for details.  Physical gift cards will be ordered in bulk and distributed at school.
Ordering Deadline is Friday, April 22nd
---
When you shop at smile.amazon.com or on the Amazon app, Amazon will donate 0.5% of your eligible purchases to Scottsdale Prep, at no cost to you.
To learn more about setting up your Amazon Smile donation to SPA click here and automatically support our school. Always use the link and there is no code to enter!
---
Each quarter Fry's donates up to $500,000 to local organizations based upon the shopping that you do every day.  Once you link your Shopper Card to Scottsdale Preparatory Academy PSO (Organization Number: MD019), all you have to do is swipe your Card each time you shop at Fry's. Selecting our school is as simple as updating the Fry's Community Rewards selection on your digital account.
Search for our organization
Enter "Scottsdale Preparatory Academy PSO "or our organization number "MD019"
Select our organization from the list and click "Save"
Within 7 to 10 business days of successfully enrolling your Fry's Shopper Card, you will see at the bottom of your Fry's receipt.
---
Get 20% off Minted stationery and gift orders when you use SPA's unique promo code at checkout.  Minted will also donate 15% of your order back to SPA.
---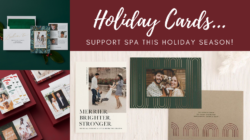 As you begin to think about the holiday season, remember that there are many ways you can support SPA.
Shutterfly & Tiny Prints – spapso.shutterflystorefront.com/
Minted – www.Minted.com
(Promo Code: FundraiseSPAPSO)
Shutterfly & Tiny Prints give 8% back to SPA. You can even use applicable discount codes.
---
It's not just mattresses.  Tuft & Needle sells pillows, sheets, blankets, duvets, and furniture.  Shop in Tuft & Needle retail stores or online through our special link and SPA will receive 25% of the purchase price.
Purchases can also be applied retroactively if they were made within the last 60 days.  Just email us your 16-digit Tuft & Needle order number and we will take care of the rest.
---
Box Tops have gone DIGITAL!  The Box Tops mobile app uses state-of-the-art technology to scan your receipts and identify participating products.  Box Tops are worth $0.10 and are instantly added to our school's account.
---
Turn your Coca-Cola product purchases into donations to SPA, simply by scanning or entering product codes.  Product code values range from $0.05 to $0.38. Enroll at: http://coke.com/give/schools
Codes can be found on…
---
Any questions about the shopper program, please contact shopperprograms@spapso.org